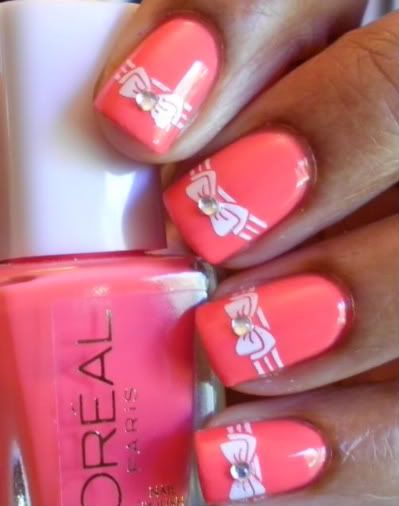 Happy Thursday! I hope everyone is doing well. I feel much better today, as if this is the last day of my cold. Or at least I'm hoping so. I know a cold is no big deal but everything seems elevated when your sick.
Last week I was tagged by
Freshie
and yesterday I was tagged by
Emy
with the 10 Things You Like Tag. Thanks for the tag ladies.
I also thought it would be fun to do a mani in similar colors as the tag. I know I'm a big cornball, lol. Anyways, here are a few of my favorite things.....................
The Rules
:
1. Post who gave you this award
2. State 10 things you like
3. Give this award to 10 other bloggers and notify them with a comment
Polish
: Loreal Mango Get Em
Konad
: Special polish in white and M56 plate